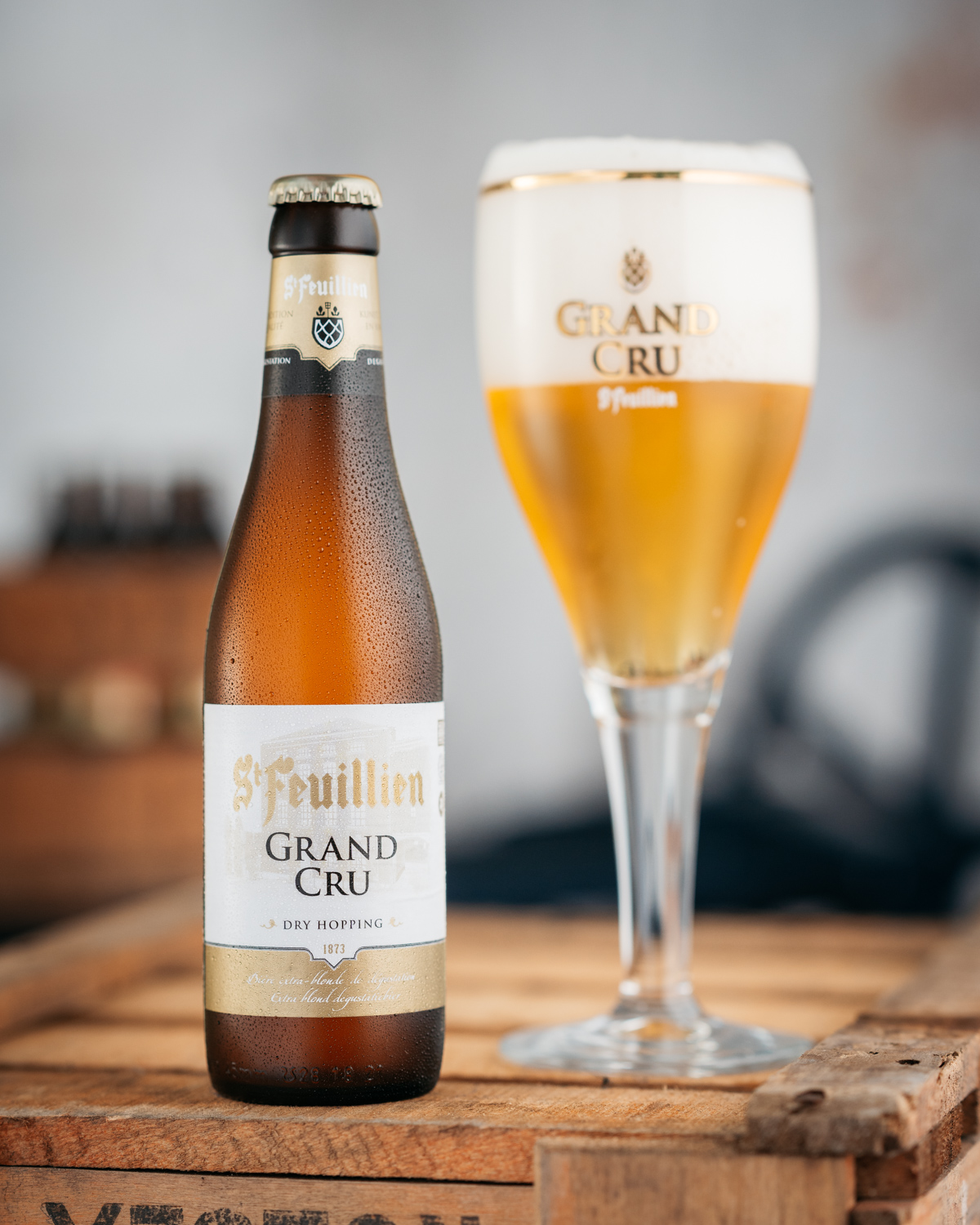 St-Feuillien Grand Cru
Grand Cru is a specialty beer carefully crafted by St Feuillien Brewery. This extra-blond amber nectar masterpiece undergoes refermentation in the bottle, resulting in a beer endowed with unforgettable character. The secret lies in the unique combination of the noblest hops and the finest aromatic ingredients. Grand Cru differs from other beers in the range by its absence of spices and a traditional dry hopping with Styrian Golding hops in bloom.
Its full, white head is light and frothy, and when poured it creates a subtle lace effect. The very pale color of the Grand Cru lends clarity and brilliance to its body. Grand Cru's delicate nose is a veritable cascade of hoppy aromas with hints of fruitiness coupled with subtlety and sheer richness.
9,5 % Alc.vol.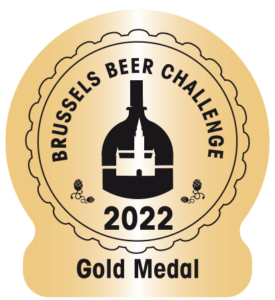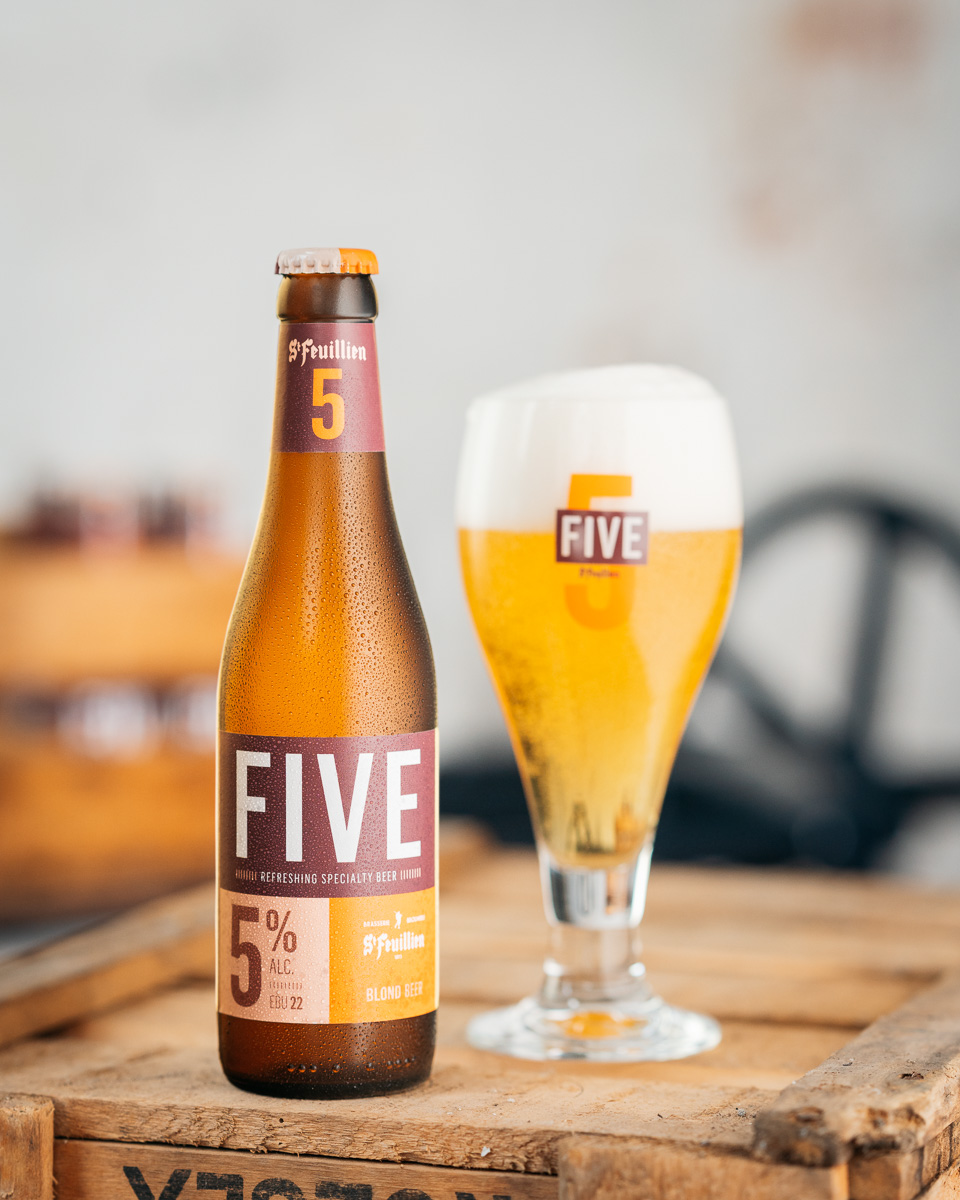 St-Feuillien FIVE
The St-Feuillien FIVE has a pale blond color, clear and bright. It has a strong sparkling character with fine bubbles and white, fine, and stable foam. The nose is fresh and hoppy with delicate fruity hints (fermentation esters) empowered by nuances of citrus zests (curacao). The taste starts off sweet and slightly malty. Afterward, a slight bitterness comes in place but never becomes too dominant. As a whole, the taste is well balanced. It is round and full-bodied. The post-bitterness is fine, pleasant, and long. The St-Feuillien Five is a light and refreshing blond beer with its capacity as a thirst quencher as the main quality. Easy to drink, it charms the consumer in a natural way by combining lightness and digestiveness.
5 % Alc.vol.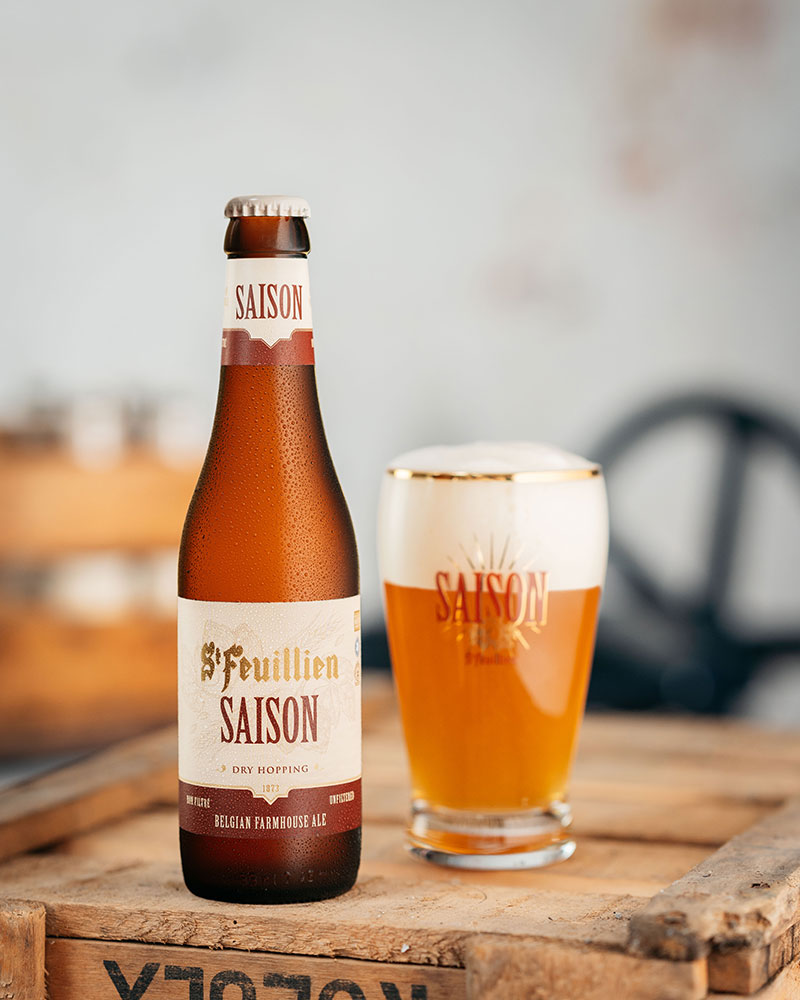 St-Feuillien Saison
St-Feuillien'Saison is what the Belgians call a beer of the terroir, a traditional farmhouse ale with all the rich savor of the fertile land of southern Belgium. Saison, a warm golden blonde ale, is a top-fermented classic. Thanks to secondary fermentation in the bottle, Saison has an unmistakable flavor full of rich nuances and a slight tang. Saison, the latest in a long line of top-quality St-Feuillien beers, is a "Hoppy", unfiltered beer that is so emblematic of the rich Belgian tradition.
6,5 % Alc.vol.