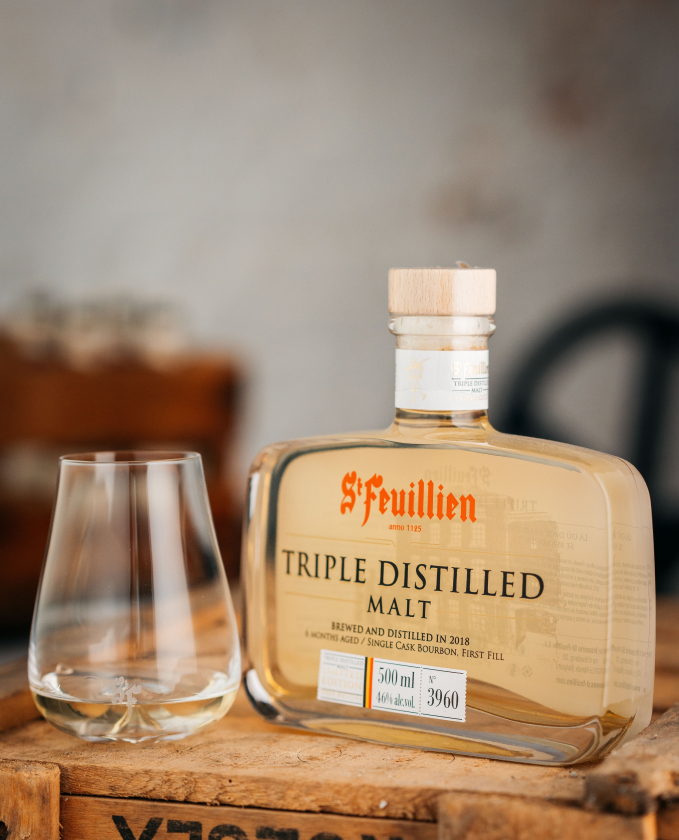 Triple Distilled Malt
Where two traditions come together…
Reflecting its land of origin, Ireland, this unique distillate comes from a triple distillation of beer. It is extracted from the malted barley used to make St-Feuillien Triple, a top-fermented beer.
Refined for 6 months in American oak barrels (Bourbon), filled for the first time, this nectar will gain purity, softness, fruitiness, and great fullness in the mouth. It is then diluted with natural spring water and brought to 46°.
Collector decanter bottle, limited edition (9,000 bottles) and numbered.
50 cl bottle.