/ Recipes / Crepes with St-Feuillien Blonde
Crepes with St-Feuillien Blonde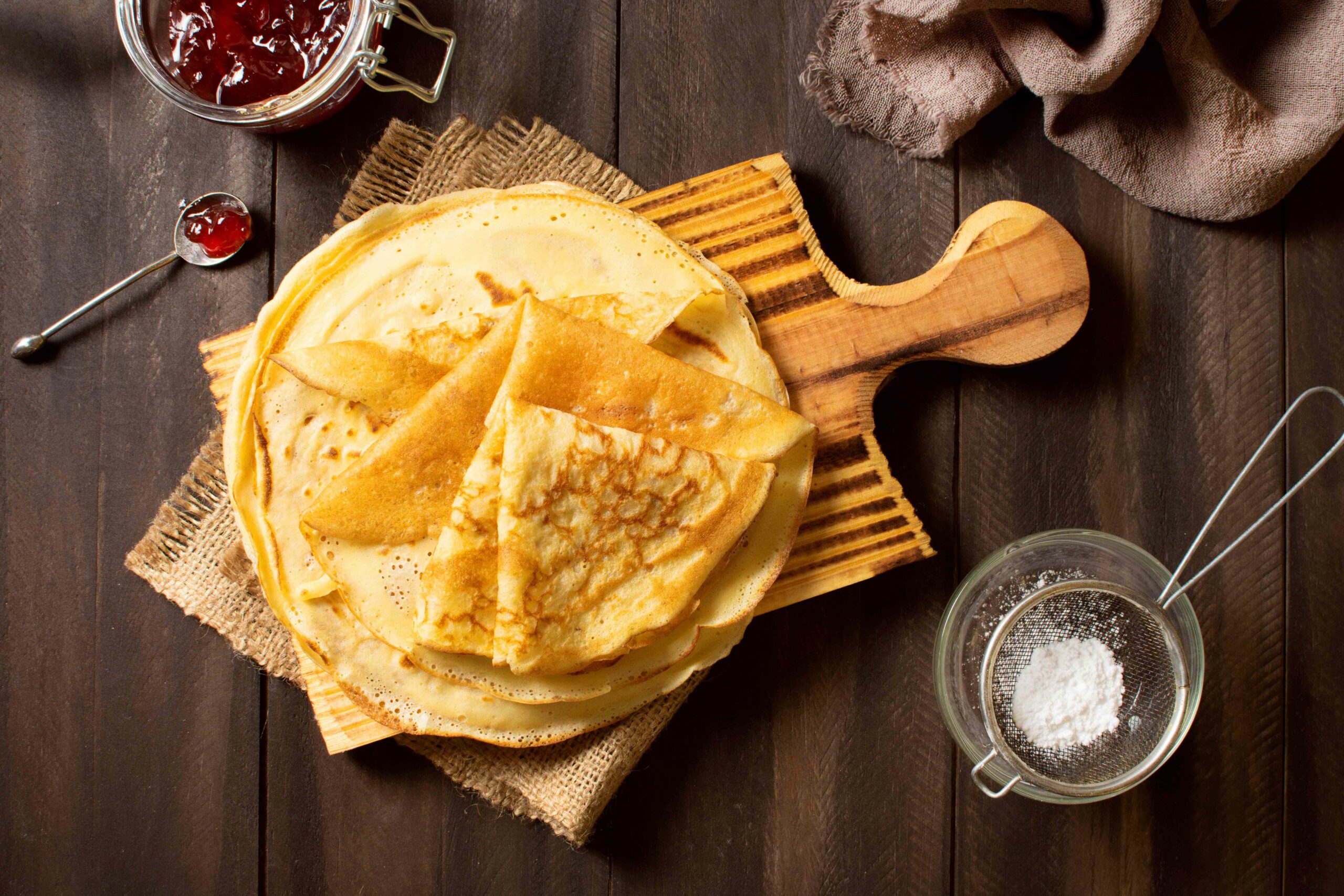 Preparation
Pour the flour, eggs, sugar, salt, and a little St-Feuillien Blonde beer into a bowl.
Mix with a whisk to obtain a smooth paste.
Add the remaining beer to make the mixture creamy and obtain light crepes.
Add a good piece of melted butter and let it rest (to get a light fermentation due to the beer).
Heat the butter in a frying pan. Add the batter in small quantities and make the crepes thick enough to sauté.
Garnish the crepes as much as you like with butter, brown sugar, jam, choco, and honey,… according to the guests' choice
Ingredients
250 g of flour
3 eggs
60 g granulated sugar
1 pinch of salt
80 g of butter
50 cl of St-Feuillien blonde