/ Recipes / Veal breasts with St-Feuillien Blonde
Veal breasts with St-Feuillien Blonde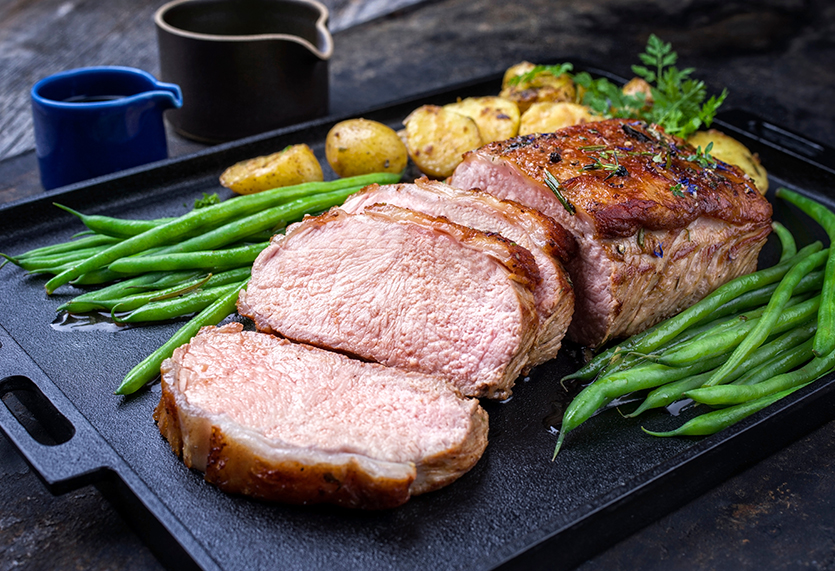 Preparation
Salt and flour the veal breasts.
In a frying pan, melt the butter, add the veal breasts, and let them brown slightly.
Add the vegetable mirepoix and continue cooking.
When the breasts are cooked, remove them and keep them warm.
Degrease, add St-Feuillien Blonde beer, and reduce gently. Cook until desired consistency is achieved.
Strain the vegetables through a sieve and mash them well.
Finish the sauce with a little chopped tarragon and season to preference.
For the presentation:
Heat the plates, place the breasts in the middle, and add the sauce.
Place green beans (or chicory) on top of the sauce.
http://www.gastronomie-wallonne.be/gastro/plats/blancs_veau_st_feuillien.html
Ingredients
4 thick slices of veal
40 cl fresh cream
75 g butter
Chopped tarragon
Vegetables for a mirepoix: 2 carrots, 1 onion, 1 celery stick
Green beans or chicory (depending on the season)
1/2 bottle St-Feuillien blonde (25cl) (beer)