/ Recipes / Cod fillets with St-Feuillien Blonde
Cod fillets with St-Feuillien Blonde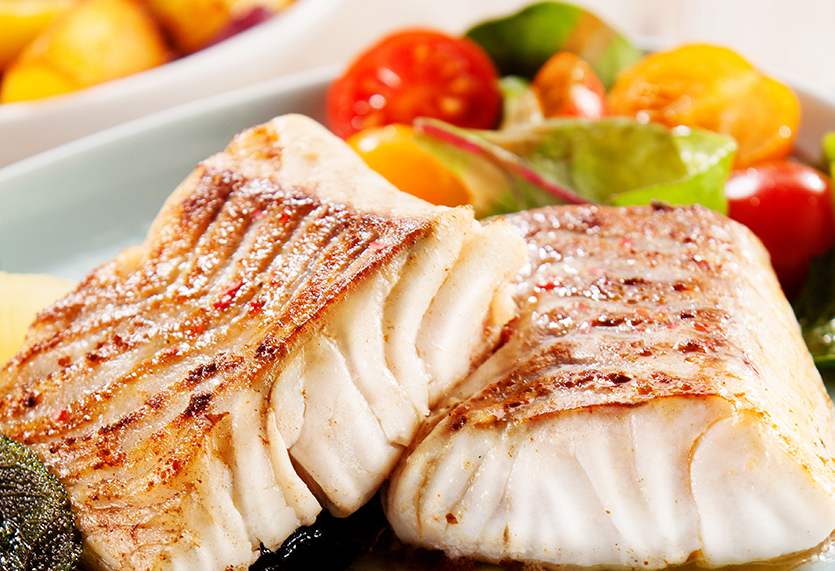 Preparation
In an ovenproof dish, place the shallot, sliced carrot, chopped tomato, parsley, thyme, bay leaf, garlic, salt, and pepper.
Add with St-Feuillien Blonde and water.
Bake at 200° C for 15 minutes. Then, add the fish and baste it with the liquid. Cover your dish with aluminum foil. Return to the oven for 15 minutes (don't overcook!). Strain out the cooking juice while keeping the cod warm.
Prepare your sauce: melt the butter with the flour, and add the juice while whipping the cream.
Coat the fish with the sauce and garnish with shrimp.
Serve with apples or escarole gratin.
Ingredients
4 cod fillets
50 g cooked gray shrimp
1 carrot
1 shallot
1 tomato
2 sprigs of parsley
1 clove of garlic
Thyme and bay leaf
Salt and pepper
One deciliter of St-Feuillien Blonde
One deciliter of water
1.5 deciliters of fresh cream